Greek recipes in english
Healthy version of traditional greek recipes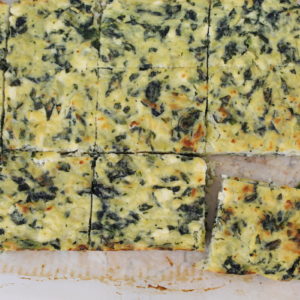 Easy spanakopita is a spinach pie without the filo pastry. This one is slightly different – spinach pie without filo but with potatoes. It is easy to make and is suitable...
A variation of the classic stuffed vegetables (mainly tomatoes and peppers known as "gemista"), stuffed with bulgur wheat and lots of vegetables. If  the glycemic index is of concern, then an...
Spanakoryzo (spinach with rice) is a classic, traditional Greek dish with few calories and lots of fiber. It is suitable for a vegan diet, fasting or weight loss. Another recipe is  cuttlefish...
Our recipe for meatball soup uses brown rice as it contains more vitamins and fiber. It is the preferred option for diabetics but should also be for everyone else, as...
Fasolada is the classic Greek dish cooked with a variety of vegetables . This is a light calorie version. Along with the bean soup, combine  baked giant beans.
Garides saganaki means shrimps in tomato sauce and feta. We prefer shelled shrimps cooked in a tasty, low-fat  sauce. Shrimp  and other shellfish contain cholesterol. They also contain some omega-3 fats,...
Homemade chicken gyros? Of course it is possible, if the right spices are used. Cook homemade chicken gyros in a fan oven, on the grill, or on a non-stick grill-pan,...
Light Smyrneika soutzoukakia with ground beef. For a healthier alternative , do not fry but bake  in the oven. For an even lighter version, prepare a chicken meatballs (keftedakia kotopoulou).
Octopus with wholemeal pasta is a delicious combination! Octopus with orzo is a classic dish during Lent. Our recipe uses wholemeal pasta for a better glycemic index. Here are the benefits...
Sometimes meatballs are fried because we are asked to cook them that way. Chicken meatballs are a lighter, healthier version. Burgers from turkey leftovers are also an alternative. Chicken is...